One Chord Progression
Feb 18
ONE CHORD PROGRESSION MOVED
Goodbye tumblr, hello blogspot!
You can still reach us with www.onechordprogression.com
and follow us on
facebook: www.facebook.com/onechordprogression
Twitter: www.twitter.com/onechordpro
and Instagram @onechordprogression
INTERVIEW WITH THE MAD DOCTORS
The Mad Doctors: Turning beautiful women into killer ape people.
Where are you?
Dr. Gregory X: Existentially, I hang around the streets of hip Brooklyn trying to peddle miscellaneous body parts. Physically, I'm arms deep in someone's chest cavity between the stratosphere and the ionosphere.
Dr. Seth Applebaum: I'm above a tire shop in a Hasidic neighborhood in Brooklyn.
Dr. Josh Park: Crown Heights.
Favorite Mummies song?
Dr. Gregory X: In & Out because it's nasty as hell and it reminds me of In N Out Burger. Take that as you will.
Dr. Seth Applebaum: "That Girl" or "Die!"…they both make my earholes tingle.
Dr. Josh Park: "Stronger Than Dirt" is probably my favorite. 
What are your specialities as doctors?
Dr. Gregory X: I am awesome at crafting misunderstood inventions. So far, none of my inventions have been recognized by the greater medical community. It's like they aren't looking to turn beautiful women into killer ape-people.
Dr. Seth Applebaum: I specialize in abusing vacuum tubes and turning metallic vibrations into soul-fucking fuzz therapy.
Dr. Josh Park: I'm in the process of making tinnitus a worldwide epidemic.
Which doctor would you like to join your band: Doctor Frankenstein, Doctor Herbert West or Doctor Jekyll? And what instrument would he play?
Dr. Gregory X: Definitely Doctor Jeckyll. He would play the organ and when he transforms he'd squeal a nasty tenor sax.
Dr. Seth Applebaum: I choose Doctor Frankenstein. Somehow we would find a way to amplify that bolt in his neck…
Dr. Josh Park: I bet Dr. Herbert west plays a mean theremin.
What is the most rock n roll Lovecraft entity?
Dr. Gregory X: Azathoth because he's this huge, unwieldy ball of tentacles that sits in the middle of nothingness. As a drummer who sometimes has to play without monitors, I can relate to that.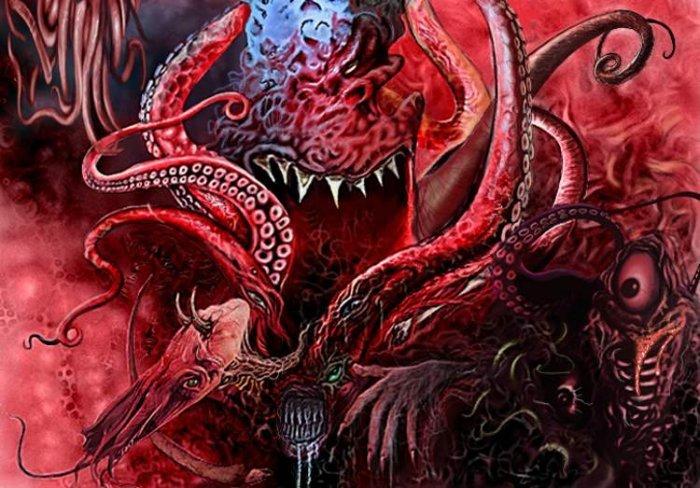 Dr. Seth Applebaum: Cthulu, because every drawing of it could just as easily be a Mastodon album cover.
Dr. Josh Park: Ghatanothoa. He turns people into mummies. What's not to like?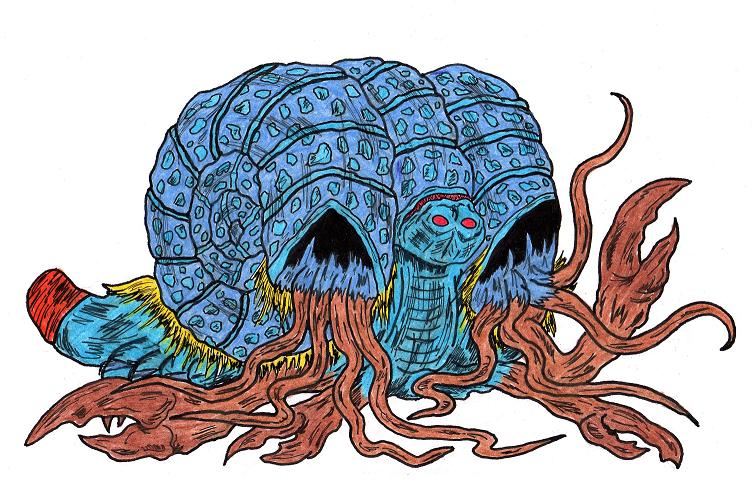 Who's the best at the game Operation?
Dr. Gregory X: As all operations are games, it's hard to say. I have the most loose organs from operations, so I'm the best.
Dr. Seth Applebaum: Doctor Park, because he has no reverence for the patient's life. Maybe that makes him the worst, actually.
Dr. Josh Park: I'd be surprised if any of us had the patience to sit through a game where we actually have to SAVE people from illness.
What was the weirdest thing you went to the doctor for?
Dr. Gregory X: I had this horrible thing on my face once - my teeth were showing and my face was beaming. I think they called it a smike or a snile or something.
Dr. Seth Applebaum: I got hives from fabric softener. They put me on steroids. It's a long story…
Dr. Josh Park:The worst thing I've ever had to go to the doctor for was a particularly bad bout of allergies. Otherwise I'm immortal.
What makes you mad?
Dr. Gregory X: Happiness.
Dr. Seth Applebaum: I once almost got electrocuted by a mic at a venue. I wasn't too thrilled about that.
Dr. Josh Park: Everything.
What state has the best BBQ?
Dr. Gregory X: Tennessee. Memphis BBQ is pretty well unmatched anywhere else.
Dr. Seth Applebaum: Tennessee has some unbelievable BBQ, but I think the best I've had was in Lockhart, Texas.
Dr. Josh Park: Koreans make the best BBQ on the planet. So New York, since that's where my mom lives.
What s the meaning of life?
Dr. Gregory X: A Monty Python movie.
Dr. Seth Applebaum: To spread the word of the power of cheese.
Dr. Josh Park: Gotta catch em all.
——-
Listen to The Mad Doctors here:
——-
Link:
The Mad Doctors on Facebook.
——-
Show:
Upcoming shows:
Thursday, February 21st
Don Pedro (90 Manhattan Avenue, Brooklyn)
Feb 14
INTERVIEW WITH HELLSHOVEL
Hellshovel: Boky Ribbons.
Where are you?
Berlin.
How much snow can you shovel with a hellshovel?
It's raining at the moment…
What's more evil: a demon's claw or a hellshovel?
Neither, both are white magic factions.
What did you do to the sun to make it hate you so much?
Next question…
What are the biggest differences between touring in France, Greece and Israel?
Totally different countries, so just about everything…
Best way to steal a candy from a baby?
Grab the fuckin thing.
If Hellshovel was a poutine, what would be in it?
Fries, gravy, and curd cheese.
Would you rather have Roky Erickson as a guest singer or Billy Gibbons as a guest guitar player?
Boky Ribbons would be nice…
Favorite zoo animal?
Unicorn or anything endangered.
What's the meaning of life?
Can't tell you right now…
——-
Listen to Hellshovel here:
——-
Links:
Hellshovel on Facebook
——-
Upcoming shows:
Friday, February 22nd, 2013
The Bell House, Brooklyn
Saturday, February 23rd
Cake Shop, NYC
Feb 11
INTERVIEW WITH NODA OF ACID BABY JESUS
Acid Baby Jesus: Not jailbait.
Where are you?
At my house in Athens, Greece.
Marry, fuck, kill: tab of acid, a baby, Jesus.
Do you want me to end up in jail?
What's your favorite Jesus miracle?
Changing water into wine.
What's the difference between an android and a robot?
An android is a robot that's designed to look like a human. You could have a dog robot or a shark robot.
Tell us a secret about these people:
Ty Segall?
Awesome guy.
Bazooka Joe of Slovenly?
Great dude.
Jeff Clarke of Demons Claws/Hellshovel?
Awesome dude.
Ben Waller of Country Teasers?
Great awesome guy dude.
What is the best and worst thing about being a band in Greece?
Living in Athens.
Who in the band can hold his breath the longest?
That would be Marko. He's not a smoker.
Favorite Alex Chilton song?
"The India Song".
Which other Greek garage bands should we know about?
Bazooka, Komodina 3, Gay Anniversary…they're not very garage but you have to work with what you've got, you know? There are other good ones too but I just don't go to shows very often.
What's the meaning of life?
Not trying to find a meaning.
——-
Listen to Acid Baby Jesus here:
——-
Link:
Acid Baby Jesus on Facebook
——-
Upcoming shows:
Friday February 22nd, 2013
The Bell House, Brooklyn
Saturday February 23rd
Cake Shop, NYC
Feb 07
INTERVIEW WITH JOHN HOLMSTROM OF PUNK MAGAZINE
John Holmstrom: Sex over rock 'n' roll, every time. 
Credit: godlis.com
Where are you?
I still live in the same old NYC/East Village apartment I took over from Deerfrance and Robin back in 1977 with the money I received from my artwork on the Rocket to Russia record covers. Back then I had to pay only $120 per month in rent, plus some back rent that Deer and Robin owed. But back then that was a typical rent to live in this neighborhood.
Better blond: Debbie Harry or Iggy Pop?
Debbie is the best blonde in the history of rock music. Remember, she was hailed as the "Marilyn Monroe of Punk" back in the 1970s. Iggy is only the greatest rock 'n' roll star of all time. Sorry - for me it's sex over rock 'n' roll every time. I always go with the girl over the boy. Especially when "Marilyn Monroe" is involved. Also, in all seriousness, it was much more difficult for Debbie to break through back in the day than for a guy like Iggy. There was so much ridiculous prejudice against women as rock 'n' roll stars in the 1970s, Debbie and Blondie had to deal with so much stupid crap! I always believed in Debbie—and in that whole band! So when Blondie opened for Iggy Pop for his first solo tour, backed by Bowie? I was a very happy guy. Great for all of them.
If you did an issue of PUNK magazine today, who would be on the cover?
JaPunk! Japanese punk rock! Peelander-Z, here in New York! 50Kaitenz, Poni-Camp and The Radiots from Tokyo! And worldwide punk rock!!! Pussy Riot from Russia! And there are so many interesting punk bands from all over the world now. Man, the USA has become so boring, nothing is happening in our punk scene here. But this is why the way CBGB was closed is a capital crime. People should be in jail for allowing that to happen. Punk rock is a worldwide movement and it started here at CBGBs, but the politicians allowed it to close? I want Senate hearings! I want investigations! Hilly Kristal died for this.
Who do you regret working with the most?
I don't have regrets, can't afford them. Anyhoo, we lern from owr missteaks, didx't u kno? So if I didn't screw up by doing certain things with certain people I would still be a dumb shit. Well, even more of a dumber shit than I am today.
What is punk in 2013?
2013 just began, so let's give that a break. One month in and you want to define the year? Please. Maybe being punk is refusing to allow anything to be defined. That was part of our thinking back in the 1970s. No one wanted to be limited. Punk was whatever you wanted it to be. Not a bad attitude to adopt again. Fuck all labels. Anyhow, punk's now a forever thing. The world has embraced it, it still happens, people are still drawn to the idea of being a rebel, a pain-in-the-butt, and/or someone who tries to affect real change. Anti-war and anti-globalization protests are often labeled as punk. I think there's more to come when it comes to punk and politics. Especially when it comes to global warming.
What is the closest thing to CBGB now?
The film, probably. I have enjoyed working on this so much! The filmmakers flew me down there for a few days and at times I honestly felt like it was 1976-77 again. Best time ever. And they do seem to have the attitude right: Punk. Fuck. Shit.
Which punk band has aged the worst?
I don't think any punk band has aged badly. If they're still alive, that's pretty cool in itself. I love all the punk bands from anytime! It's been so sad to lose people along the way…on the other hand, that Dead Kennedys lawsuit was probably the saddest moment in punk history. "Can't we all just get along?"
Favorite scene in Death Race 2000?
The original or the remake? Actually, my favorite memory of that film was the video game. We used to play it all the time back in the late 1970s. It was the first video game with violence—you could run over little old ladies with your car! You would lose points for hitting them instead of missing them, but it was so much fun to squish them!
Favorite breakfast food?
Argh! How can you ask me that. I live in the greatest neighborhood in the world for food. I can go to the Mud Cafe for their sourdough french toast with fruit, or the Veselka anytime, 24/7, for one of their awesome breakfasts (always enjoy the potato pancakes), or the B&H for their amazing lox & onion omelette (with brown rice OR kasha)… That's like asking me who my favorite child was. (But I never had any, thank God!) People always tell me how "lucky" I am to live in this great neighborhood, but then again they are the same people who would tell me I was crazy to live here in the 1970s and 1980s when there were drug addicts and violence/danger everywhere.
What's the best advice you ever got?
My lawyer, Solomon Glushak, who incorporated Punk Magazine back in 1976 and read every issue to make sure there was no lawsuit material within, was my greatest mentor out of everyone I worked with. Which is a fairly formidable list: Will (The Spirit) Eisner, Harvey (MAD MAgazine) Kurtzman, Tom (High Times) Forcade…I even had some wonderful teachers in middle school and high school who were wonderful. But Solomon was the wisest and the best. The best advice Solomon, or ANYONE, gave me, (and he said this more than once), was:
"John, hang onto everything. You never know if it might become famous twenty years later." 
I wish I had listened to him even more than I did - sure enough, twenty years after starting the magazine all this stuff became so much more valuable. At around fifteen years, I threw a lot of stuff out. I regret this so much! But you have to remember that shortly after we started the magazine it became quickly forgotten and ignored. In 1985, there was no way that I thought that anyone would care about the magazine ever again. Then again, this is how hoarders are born. Now I never throw ANYTHING out!
So my apartment is an unholy mess.
——-
Links:
The Best of Punk Magazine on Facebook
Buy The Best of Punk Magazine HERE
CBGB: The Movie on Facebook